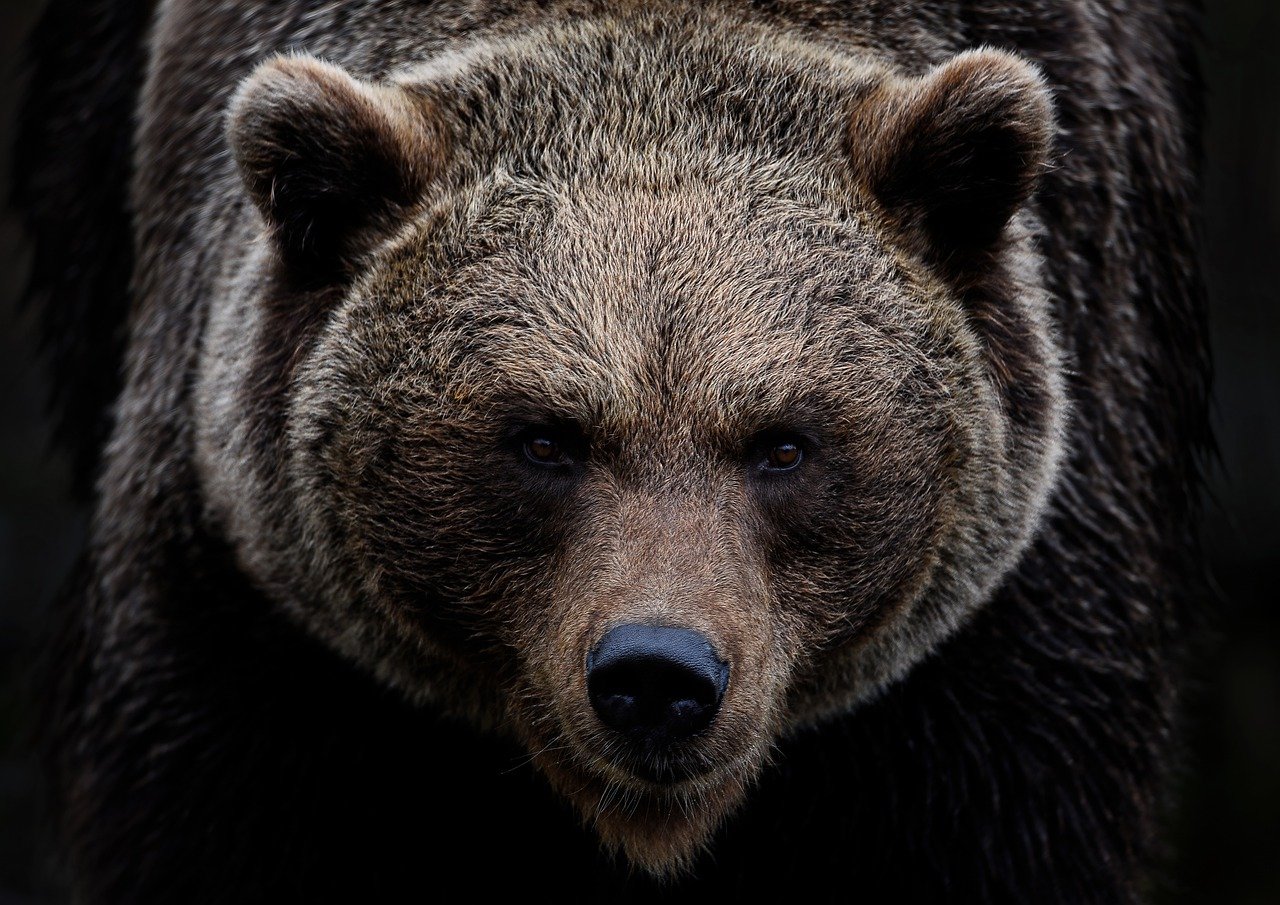 Once upon a time, in a dense forest, there lived a big and cuddly brown bear named Bruno. Bruno was a peaceful bear who loved to wander through the forest, enjoying the warm sunshine and relaxing in the cool shade of the trees.

One day, as Bruno was wandering through the forest, he heard a commotion. He walked towards the noise and found a hunter who had set a trap for the animals in the forest. The hunter had captured a rabbit, and poor little animal was struggling to free himself.

Bruno was a kind-hearted bear, and he couldn't bear to see the rabbit struggling. He knew he had the strength to break the trap, so he approached the hunter and said, "Please let the rabbit go. He hasn't done anything wrong."

The hunter saw the size of Bruno and was scared, so he quickly freed the rabbit. The rabbit was grateful to Bruno and said, "Thank you so much for saving me. How can I ever repay you?"

Bruno smiled and said, "You don't have to repay me. I did what every animal should do. We must help each other whenever we can."

The news of Bruno's bravery spread through the forest, and the animals started to look up to him. They would often approach him for advice and guidance, and Bruno was more than happy to help.

One day, the forest animals received word that the forest would soon be destroyed by humans who were building a new factory. The animals were scared and didn't know what to do. They immediately turned to Bruno, hoping that he could help.

Bruno quickly organized a meeting of all the animals in the forest to discuss what they could do. Together, they came up with a plan to protect their home and stopped the humans from destroying their forest.

The forest animals were amazed at how their friend Bruno had saved their home. From then on, Bruno had earned the respect of all the animals in the forest and became their protector. He lived there happily for many years, always ensuring that all the animals in the forest were safe, happy, and healthy.

And that is the story of Bruno, the brave bear who became the protector of the forest and showed us the value of kindness and compassion towards all creatures, great and small.